Please send non-English transit of Venus links with a site description to bueter@transitofvenus.org. Thank you for your support.
http://www.vt-2004.org
The European Southern Observatory is leading an extensive program that is loaded with information, and its website is continuously growing. This is a thorough website for transit of Venus observers, educators, and enthusiasts.

http://www.venustransit.at/
"The official Austrian node for the transit event with history, tips, science, and links. It is recommended and supported by the Austrian Society for Astronomy and Astrophysics www.oegaa.at." Submitted by A. Univ. Prof. Dr. Franz Kerschbaum.

www.venusovergang.be and www.venusovergang2004.be
Transit of Venus websites for the Dutch speaking communities of Belgium (Flanders) and the Netherlands.

http://perso.wanadoo.fr/pgj/transit%20080604.htm
PGJ - Astronomie : Passage de Venus devant le Soleil le 08 Juin 2004 (in French).

http://home.hetnet.nl/~smvanroode/venustransit/parallax2.html
Compute the mean equatorial solar parallax online from your own and others' observations of the 2004 transit of Venus; from Steven van Roode; (Dutch version).
http://home.hetnet.nl/~smvanroode/venustransit/waarnemen3.html
Compute the times when Venus contacts the edge of the sun for the 2004 transit of Venus; local circumstances are shown for any given latitude and longitude; from Steven van Roode; (Dutch version).

http://www.sonnenborgh.nl/
Exhibit at Museum Sterrenwacht Sonnenborgh features photos and instruments from the 19th century transit expeditions from the Netherlands.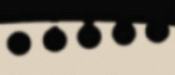 http://perso.wanadoo.fr/club.astronomie.jura/transit%20Venus.htm
French site suggested by Jean-Louis Trudel.

flyer.htm
New page shows contents of flyer that accompanies Eclipse Shades sent to Iraq and Afghanistan. The text is translated into Arabic and Farsi, while maps and tables suggest the zones of visibility and global viewing times.

http://www.lepublieur.com/default.asp?src=/web/product.asp&id_pro=12846&nl2=627565746572407472616e7369746f6676656e75732e6f7267
Voyage à Rodrigue, l'ouvrage d'Alexandre-Gui Pingré qui parait dans la Bibliothèque Universitaire & Francophone, Le Publieur (en collaboration avec SEDES). Édition établie par le professeur Jean-Michel Racault de l'université de La Réunion.
378 p., 25 ?, ISBN 2-84784-122-9

http://cosmos.astro.uson.mx/Ciencia/Planetaria/VT04/vt04.htm
Observe, record, and have live webcast from Cairo, Egypt (in Spanish); site submitted by Antonio Sanchez.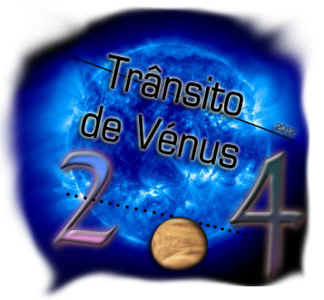 http://astrosurf.com/ceu/venus2004.html
"Dates of transits, contact times on Portuguese cities, the traject of Venus on the sun, safe rules about optic materials, and links to Portuguese webpages and international webpage;" (in Portugese); site submitted by Jorge Almeida.

http://www.venus-giessen.de/venus.htm
"Science weekend in Giessen, Germany;" site submitted by Harald Schätzlein.

http://www.ca2000pt.com/noticias/venus04/venus04.htm
Portuguese Astronomical Club CA2000 maintain online, since December 2003, a dedicated page to June 8, Venus transit. We are also linked to the ESO observation program; site submitted by Mário Ramos.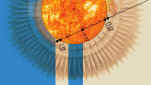 http://www.venusvoordezon.nl/index.htm
Live webcast of the Venus transit and acts as a node for online calculation of the Sun-Earth distance.